EWC client project shortlisted for national award!
EWC is celebrating alongside our client PIC, a leading national costs consultancy, after hearing its magazine Partners in Costs has been shortlisted for a prestigious national legal award as part of the Eclipse Proclaim Personal Injury Awards 2016.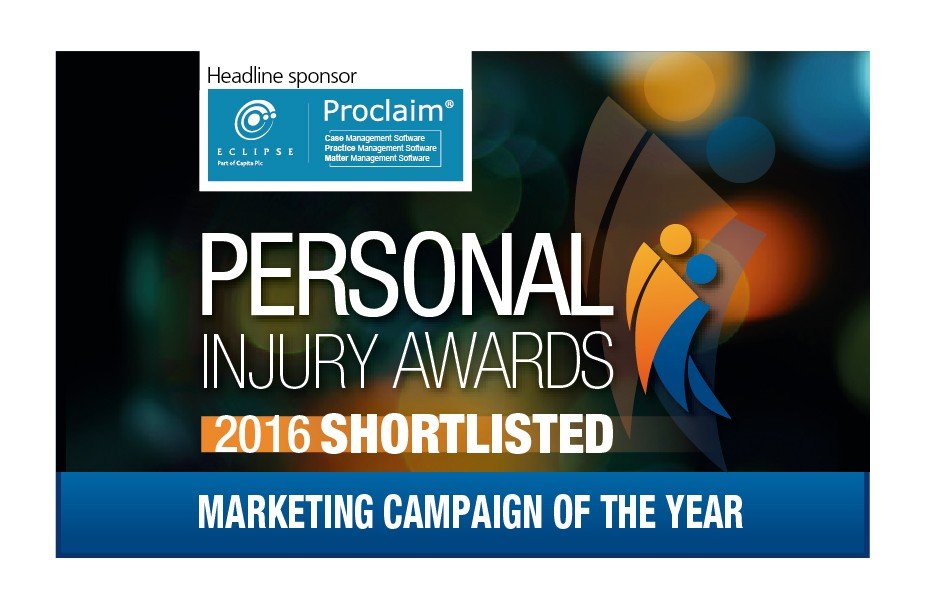 Partners in Costs magazine -  a significant marketing investment for PIC - has been shortlisted in the 'Marketing Campaign of the Year' category in the forthcoming Eclipse Proclaim  Personal Injury Awards 2016. This is a fantastic achievement for the initiative that reaches out to PIC's clients, prospects, brand advocates and industry leaders. The magazine, produced in hard copy format and published online, is read by thousands of readers and published quarterly to share essential advice, reactions and features on civil (claimant) and commercial legal costs. 
Emma Waddingham, our Director, is the Editor of the magazine and project manages the editorial, sponsorship and design process (with the excellent First Class Design) to produce this hugely successful marketing initiative for PIC. Since taking over the management of Partners in Costs, Emma has helped to increase the number of collaborations with leading industry organisations, including AvMA, the Society of Clinical Injury Lawyers (SCIL), the Access2Justice campaign and brands including ZebraLC, Spectra Legal and Allianz Legal Protection. 
I'm thrilled that Partners In Costs has been recognised at such a significant level. T

he editorial collaborations we've created in the magazine have created various offline opportunities for 

PIC, allowing the costs consultancy to access wider audiences and gain new instructions.

These awards are simply the best in the business. PIC runs an industry-leading claimant-focused UK costs service so to have been recognised by the award judges - all of whom are leading lights in the personal injury legal sector - is a real cause for celebration!
We work with First Class Design to deliver Partners in Costs magazine for PIC. FCD has put this great case study Vlog together for us, take a look! 
---
 

To view the flipbook version of Partners in Costs Autumn 2016 issue, featuring the new re-design, please click here.
---
To contribute to Partners in Costs magazine, or for more information on the next edition, please get intouch@emmawaddingham.com 
---
Four EWC clients are celebrating being shortlisted in five categories for the Eclipse Proclaim Personal Injury Awards 2016. To view their achievements and the shortlisted categories, please click here to read our blog!