Emma launched the consultancy in 2013 to offer the legal & professional sectors her specialist advice and contacts at a time of unprecedented industry change. She directs all projects and offers an experienced strategic, value-added approach to all client work.
---
Experience
Emma has an extensive background in connecting the legal sector to clients and creating growth through targeted business development. She previously worked as a marketing specialist for B2B and legal brands from a London-based agency and as a Business Development Director for Civitas Law chambers.
In addition, Emma has forged a significant profile amongst decision-makers and organisations in the legal sector through her career as a national legal magazine Editor and journalist - most recently as Chief Editor of Modern Law (which focuses on the business of law) and Modern Claims (for lawyers, insurers and experts across the claims arena) magazines.
Emma's experience offers her clients a unique market insight. Her firm links to decision-makers and innovators across the legal industry provide the consultancy's clients with the opportunity to access a wealth of relevant and valuable contacts that have been nurtured through trust and ability to deliver.
Many of Emma's contacts prior to Civitas Law were forged through her reputation as a national sector-specific Editor and journalist in the fields of law, property and planning as well as an Account Director role in a subsidiary at Chime Communications PLC in London – an AIM-listed marketing and public affairs consultancy. Some of her accounts there included Field Fisher Waterhouse (Real Estate team), Notting Hill Housing Trust, Donatella Versace Hotels, Berkeley Housing Group, Lee Baron, The Society of British Interior Design and other private developers.
Prior to this, Emma was the Editor of Claims Magazine and The Leeds & Yorkshire Lawyer. She was part of the driving force that established the Personal Injury Awards and contributed to the PR department at the title's previous owner, Barker Brooks Media. In 2010, she also helped to establish The Legal - a membership magazine for Sheffield & District Law Society.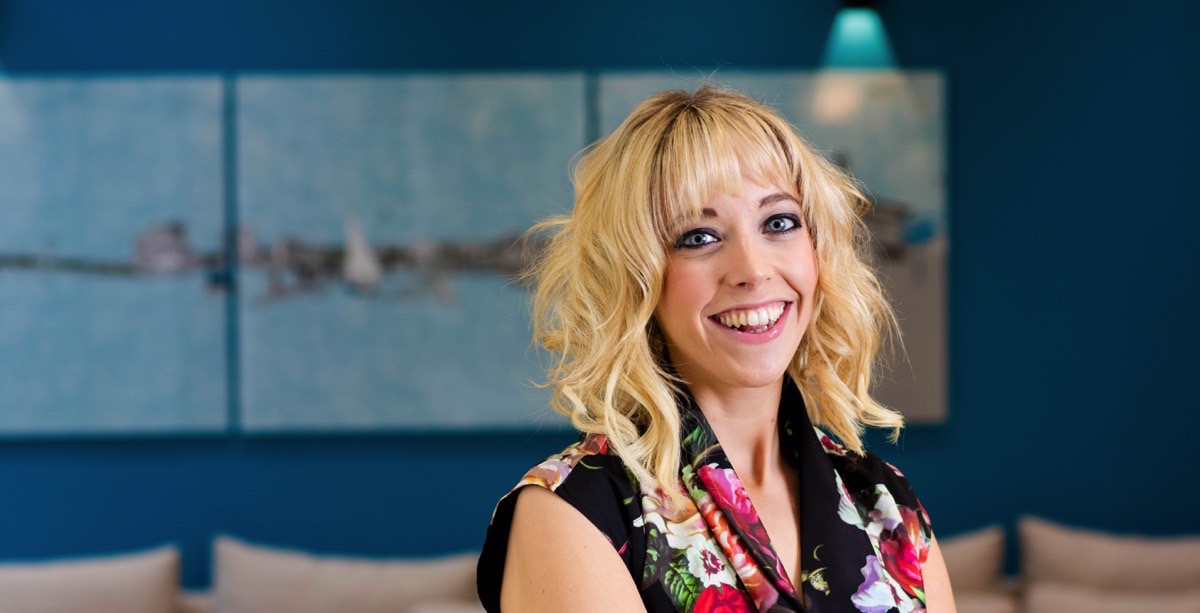 Director highlights:
A long-established, award-winning portfolio of marketing and business development experience, having worked with a range of national and Wales-based clients in the legal and affiliated industries: 
Awards:
In 2017, Emma was named as one of Insider Wales magazine's 25 entrepreneurs under 40 in its enviable 'Rising Stars' list. 
Emma was shortlisted for the Modern Law Awards 2016 in the 'Business Development Professional of the Year' category. The winner will be announced on the 10 November 2016.
In 2015 Emma was named one of the '35 under 35' leading business women in Wales by the Western Mail, the national newspaper for Wales.
In 2012, she was named 'New Marketer' at the Chartered Institute of Marketing Wales' Canmol awards.
Emma also won the 'Rising Star' award at the Claims Innovation Awards 2012.
Emma is a member of the Chartered Institute of Marketing (awaiting MCIM status).
Thought Leadership:
Emma regularly speaks at sector events on issues facing the business of law and how integrated business development and brand-building strategies can help legal and professional services enterprises grow in hugely challenging but exciting times. Emma regularly speaks about business development and marketing issues at Bar Council conferences, for members the Association Against Medical Accidents (AvMA), for Legal Wales conferences and Modern Law as well as others.
Emma has always drafted regular news, features and case studies in the legal and commercial press nationally and regionally. She is often asked to contribute to marketing and branding roundtables, features and events, including the Insider Wales magazine, Counsel magazine, Modern Law, Modern Claims, CILEx Journal, The Marketer magazine, the Solicitors Journal and the Western Mail.
Community:
Advisory:
Emma sits on the Advisory Board for the University of South Wales' Financial and Professional Services Faculty (which offers students law, accountancy, financial services and marketing degree courses).
In 2015, Emma completed some research for the Welsh Government to support activities and missions to work collaboratively with top-tier commercial legal providers in Wales. 
Social Media 
Emma has over 3200 qualified followers on Twitter and over 3000 decision-maker connections on LinkedIn, predominantly in the field of personal injury and clinical negligence as well as journalist contacts. She only ever connects on LinkedIn with people she knows, has met or has worked with and has generated a number of top-tier, international business introductions for clients as a result of taking this approach.
In other news...
Outside of work (if it's possible to switch off when you run your own business...), if not fund-raising for charity or making the most of the Welsh countryside, Emma can be found lining up LPs on her Audio-Technica AT-LP120, hanging out at Greenman Festival or dreaming of another life as a BBC6 Music DJ. 
---

Emma's Linkedin Profile