We were thrilled to be asked to manage a mega marketing project for Conscious Solutions, a leading digital marketing agency for law firms (have you seen their orange dogs at events? No? You're at the wrong events!)
Conscious likes to do things differently and so do we; it was a perfect match. 
Three months later and Conscious' target market can lap up the most cutting-edge advice on planning, procuring, implementing, measuring and valuing digital marketing methods to help law firms get more and do more. David Gilroy, Director of Stuff & Things at Conscious Solutions, asked for Emma's experience as an award-winning journalist, magazine Editor (which also includes design and advert sales*) and project manager to create a curve ball tool for a digital marketing agency: a printed 'magalog'.
The 40-page luxuriously printed publication is a surprise from the industry leading advocates for digital marketing - but that's the point.
---
What we did:
Project managed the entire publication project, providing advice on:
Design (we briefed and guided, from the Front Cover to the Back)

Content (we edited and drafted: interviewing some of our personal inspirations in the form of marketing directors / marketing partners in law firms)

Printing – the material, the process

Ideas for further engagement inside / beyond the publication
What they loved...
As a digital marketing agency, creating a printed document such as a magalog is highly unusual – which is why we wanted to do it!

We firmly believe that we should be different, not better, and we knew that a Conscious magalog would help us to stand out from the crowd. Before we met up with Emma, this concept was simply a handful of ideas; we needed direction.

That's where Emma came in. She gave us advice on the style, content and layout of the magalog and assisted us with the interview sections. She was in constant communication with the designer and us so that everyone was kept in the loop and all our needs were met.

We're so pleased with the finished product. It's on brand, professional and was very warmly received at our biggest event of the year, Legalex. Everyone who spoke to us loved the look and feel of the magalog and found the content very useful; it was a wonderful talking point. We couldn't be more proud of what we achieved.

It's all thanks to Emma for helping us get our idea off the ground!
- Tess Henderson, Marketing Executive, Conscious Solutions.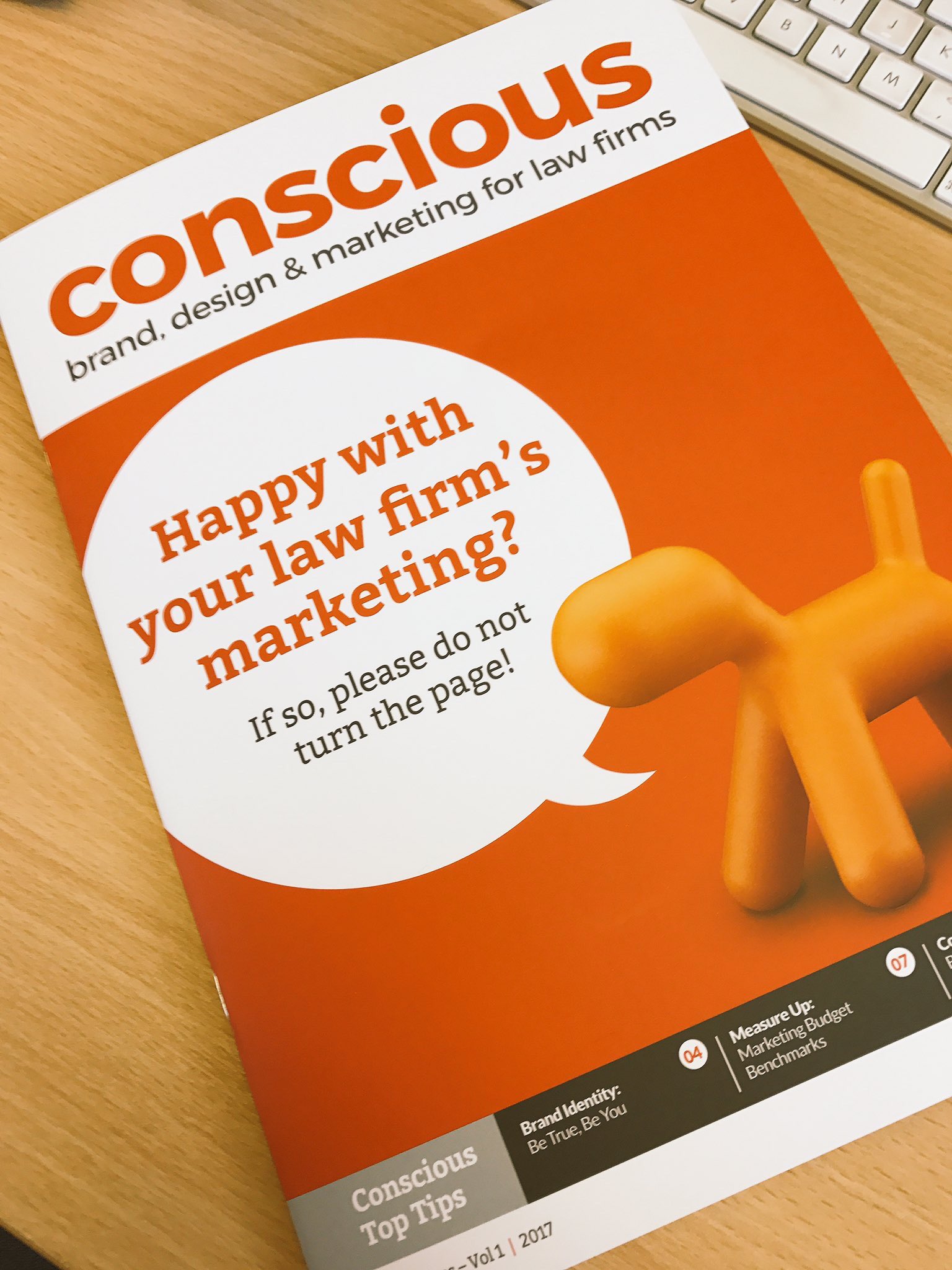 We wish we could have been at LegalEx17 (we were hosting a Clinical Negligence roundtable for Partners in Costs instead – you can't have it all) but know that the Conscious team will have captivated new fans in the Conscious Marketing Theatre and through the new Conscious magalog! 
If you haven't already received your free copy at LegalEx 2017, let us know and we can ask Conscious to send you one!
If you like what you see and are considering creating a new client / stakeholder captivation and communications project then get intouch@emmawaddingham.com. As you can see, we work really well with in-house marketing teams too!
---
*David also liked what he saw Partners in Costs magazine - in an in-house national legal costs publication that Emma edits, writes for and project manages.